Covid-19 - Experiences and learning in Coventry care homes
Between 6 July 2020 and 7 August 2020 we spoke to 71% of residential care home managers and heard their experiences and views about the impact of Covid-19 on the services they provide along with examples of what worked and what did not.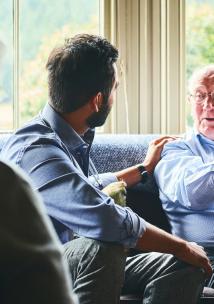 We asked questions about the impact of Covid-19 on delivering care, residents wellbeing, and on staff. We also asked about support from NHS organisations and the Council, hospital discharge, and for reflections on what worked well and what could be better.
What we found
The following were areas that care home managers said had worked well or been positive:
Commitment of staff
Support from parent company
Additional training for staff
Staff and team working
Communication across organisations
Quick and open communication
Support from CCG and infection prevention control team
Mental health support
Knowing the Covid-19 status of new residents
Technology
Areas where things could have worked better were:
Difficulties managing the amount of information received
Concerns about access to testing for residents and staff in care homes – changes to how this is organised, faulty kits and  then lack of tests available (8 care home managers)
Ensuring Covid-19 test status is known before people are discharged from hospital to care home
Hospital discharge process and identifying individual's needs
Guidance around protective equipment (PPE) not clear