Lived experiences of using NHS services in Coventry
This report pulls together people's stories and feedback shared with Healthwatch Coventry since after the first lockdown ended.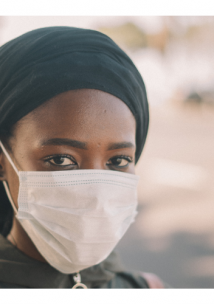 This Healthwatch Coventry report provides an insight into how the NHS are meeting the needs of the population and uses people's stories to highlight some of the issues rapid changes to NHS services have caused. 
We focused on the time period between June 2020 and December 2020 as these were the months England was no longer in lockdown but restrictions on daily living to control the spread of COVID-19 were still in place. 
What we did
We collected the information for this report in a few ways: 
We used the information people told us when they filled in online feedback forms 
We asked people to fill in a survey 
We also looked at the records we keep of the calls people make to our Information Line
This information was collected in an unstructured way, using open-ended questions. This allowed people to tell us their experiences in their own words.
I wanted to see my GP but was consistently offered phone appointments at which I was given antibiotics and steroids… They had sent me for a Covid test which was negative but still wouldn't see me in person.
By listening to the stories people told us, we were able to highlight some key issues that appeared to be affecting a number of people. 
Within the report, we have made some suggestions to help services overcome these challenges and improve access for all. 
Key issues
Communication
Difficulties contacting the service required – telephone numbers were incorrect or weren't answered
Unclear information was given by professionals
Routine appointments were cancelled without explanation 
Providing information
Clear and accurate information about how to access key services wasn't always available

Up to date and accessible information on how and when to access some emergency services was lacking 
Appointments 
Some people liked remote appointments but for some people they felt they needed to be seen in person

Difficulties knowing who to speak to about cancelled outpatient appointments
Physical design of facilities 
Some facilities were unsuitable for people who were waiting to be seen or were being treated

Redesigning layouts could disadvantage people with a disability 
Staff 
In terms of clinical staff, most of the comments were positive

People voiced more frustration with the work of non-clinical staff who weren't able to give them the information they needed