Support for making an NHS Complaint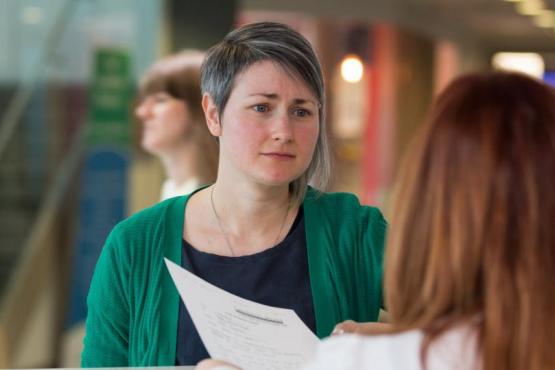 Complaints Advocacy Service
Every area of England has an independent NHS complaints advocacy service funded by the local authority. They can help you make a complaint about an NHS service or work out what you want to achieve from a complaint.
The Central England Law Centre hold the contract for Coventry. They give or free, independent, confidential advice about NHS complaints to people who live in Coventry.
Phone 07506 690505 Monday to Thursday
Not sure what to do about raising your concern
To talk through your options about making a complaint or to find out which organisation to complain to contact Healthwatch Coventry.
Making a complaint about a GP or dental practice
Informal
Raise your issue informally with the practice manager to see if it can be addressed.
Formal complaint
To make a formal complaint - either write to the practice manager or complaints manager at the practice you wish to complain about.
Or you can complain to NHS England, the body which manages the funding of GPs, and dentists.
Every GP practice should have a complaints policy. This might be on their website or you can ask a member of staff for a copy.
Making a complaint about a Hospital or other NHS Trust
Informal
Contact the NHS Patient Advice Liaison Service (PALS) based in the NHS Trust. This provides a point of contact and help for patients, families and carers to resolve problems. Or make contact with a manager of the ward, or service to see if they can help with your issue.
Formal complaint
Make this in writing and send this to the contact details the trust gives for making an NHS complaint, usually the Chief Executive or Complaints manager.
The NHS trusts in Coventry and Warwickshire are:
University Hospitals Coventry and Warwickshire NHS Trust
Coventry and Warwickshire Partnership NHS Trust
South Warwickshire Foundation NHS Trust
George Eliot Hospital NHS Trust
West Midlands Ambulance NHS Trust
Tips for making an Complaint
Complain as soon as you can
It's best to complain as soon as possible while the events are still fresh in your mind.
Make your complaint clear
Say what happened? When it happened? How it affected you?
Avoid using aggressive or accusatory language in your complaint
Decide what you would like to achieve
How would you like things to be put right? Perhaps, you want an apology, a meeting to discuss the problem or for action to be taken to stop the same mistake from happening again.
Create an accurate record of events
Who you spoke to, what was said, when this happened.
Keep copies of letters and emails you send and receive and keep a note of phone calls you make
If you have documents that you want to rely on make sure you send copies. Never send the originals.