Five million people are waiting for hospital treatment in England
The King's Fund and Healthwatch England jointly call for urgent action to address hospital waiting lists and improve patients' experience of delays to treatment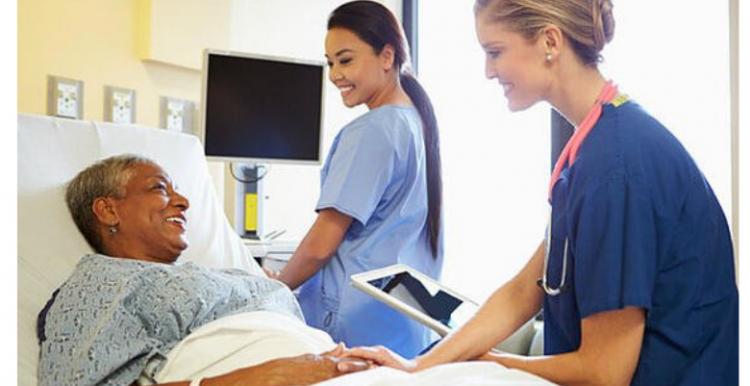 New analysis from The King's Fund shows that people living in the most deprived areas in England are nearly twice as likely to experience a wait of over one year for hospital care than those in the most affluent. This includes people waiting for planned hospital treatment such as knee and hip replacements, cataract surgery and other common procedures.  
It shows that more than seven per cent of patients on waiting lists in the most deprived areas of the country have been waiting a year or more for treatment compared to around four per cent of those in the least deprived.    
With a record 5.6 million people across the country currently waiting for hospital treatment, the analysis also shows that waiting lists are growing more quickly in deprived areas. From April 2020 to July 2021 waiting lists have on average grown by 55 per cent in the most deprived parts of the country compared to 36 per cent in the least deprived areas. 
This trend suggests that people feel safer about coming forward for treatment and are being referred for the care they need. However, the disparities in waiting times uncovered by The King's Fund are a significant concern on top of the impact of the pandemic which hit the most deprived communities hardest.  
Are you one of the 5 million people waiting for treatment?
Not everyone is getting the help they need while they wait for care. That's why Healthwatch England have launched a national survey to understand your experiences.
Everything you say is confidential and will help the NHS understand what needs to be put in place to better support people like you.
How to improve people's experiences of waiting
Healthwatch England made these recommendations for NHS England based on your feedback:
Provide personalised, clear, accurate and consistent communication to people waiting for NHS treatment, consultation and surgery, including where they are on the waiting list. 

Keep people informed about the next steps for their treatment. 

Provide a point of contact for people on waiting lists to turn to for advice and support.

Put in place interim support, such as physiotherapy, pain relief and mental health support.

Put in place a system to better manage waiting lists, with a focus on diagnostics to identify what is wrong and better prioritise urgent treatment.

Re-prioritise treatment if people's needs change.