Autumn vaccination programme announced
Autumn vaccination programme for flu and Covid-19 booster announced - including all adults over 50.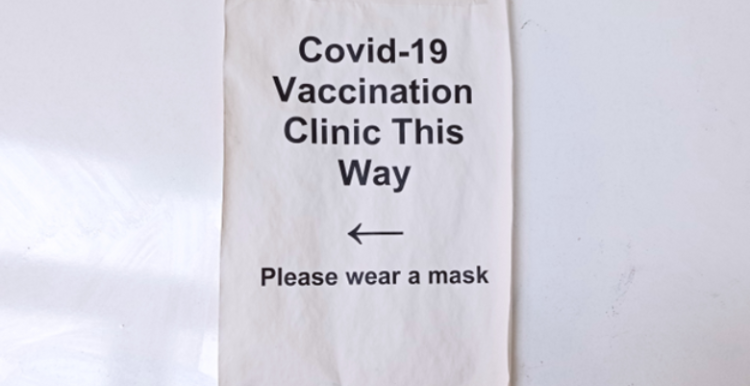 Who will get a COVID booster?
The following groups should be offered a COVID-19 booster vaccine in the autumn booster programme:
residents in a care home for older adults and staff working in care homes for older adults
frontline health and social care workers
all adults aged 50 years and over
persons aged 5 to 49 years in a clinical risk group (as set out in the Green Book, chapter 14a, tables 3 and 4)
persons aged 5 to 49 years who are household contacts of people with immunosuppression
persons aged 16 to 49 years who are carers (as set out in the Green Book, chapter 14a, table 3)
To give the best protection over the winter months, the autumn programme will aim to complete vaccinations by the start of December 2022.
This is based on the latest recommendations from the independent committee that advises the government. The focus is protecting those in society who are more at risk of severe COVID-19. 
What about the flu  (influenza) vaccine?
The groups that are now eligible for the flu vaccine this coming season are:
all children aged 2 or 3 years on 31 August 2022
all primary school aged children (from reception to Year 6)
those aged 6 months to under 65 years in clinical risk groups
pregnant women
those aged 65 years and over
those in long-stay residential care homes
carers
close contacts of immunocompromised individuals
frontline staff employed by the following types of social care providers without employer led occupational health schemes:
a registered residential care or nursing home
registered domiciliary care provider
a voluntary managed hospice provider
Direct Payment (personal budgets) or Personal Health Budgets, such as Personal Assistants
And later in the season:
All adults aged 50 to 64 years
Secondary school children in years 7, 8 and 9, who will be offered the vaccine in order of school year (starting with the youngest first)
In some cases people may receive both their Covid booster and d flue job together
Individuals at higher risk from COVID-19
Throughout the pandemic, COVID-19 has disproportionately affected those in older age groups, residents in care homes for older adults, and those with certain underlying health conditions, particularly those who are severely immunosuppressed.
Women who are pregnant
The majority of pregnant women who have been admitted to hospital with COVID-19 were unvaccinated. So women who are pregnant are considered to be in a clinical risk group within the COVID-19 vaccination programme. Unvaccinated women who become pregnant are strongly encouraged to get vaccinated. Women who are pregnant and have previously been vaccinated should be offered a booster dose this autumn.
Viruses spread more easily in the colder seasons with people socialising inside, so the risk of getting Covid is higher. It is absolutely vital the most vulnerable groups receive a booster vaccine to strengthen their immunity against serious disease over winter to protect themselves and reduce pressure on the NHS. The flu virus could also be highly infectious at this time of year, so today I am also announcing that those eligible for a free flu vaccination this year will include everyone aged 50 and over, primary school children and secondary school pupils in years 7, 8 and 9, as well as people in clinical risk groups, unpaid carers and household contacts of those who are immunosuppressed.
How do I book?
The NHS will announce in due course when and how eligible people will be able to book an appointment for their COVID-19 autumn booster. Plus when people aged 50 to 64 years old who are not in a clinical risk group will be able to get their free flu jab.
People in these groups are asked not to contact the NHS until further information is announced.