Hospital visiting restrictions eased
As of Sunday 20th March 2022, University Hospital, Coventry and the Hospital of St Cross, Rugby are allowing two visitors per patient to visit each day between the hours of 6pm and 8pm for one hour.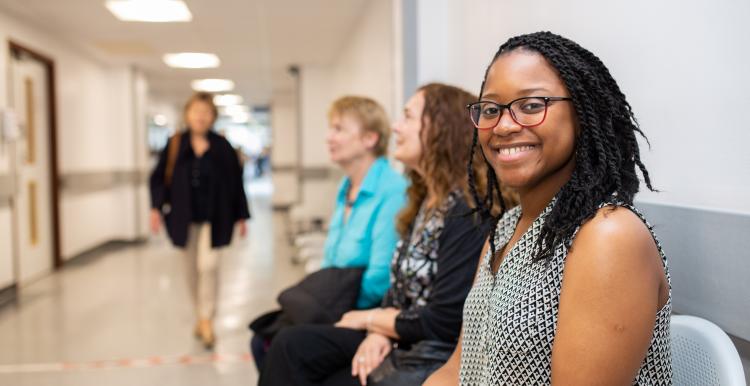 More visiting to hospitals is now allowed
New guidance from NHS England sets out how NHS hospitals and other health care organisations should enable visiting to wards and maternity units. It also says that patients should be able to have someone with them when they attend outpatients, for tests or go to A&E.
University hospitals Coventry and Warwickshire
The hospitals in Coventry and Rugby have announced that two visitors per patient can visit patients on wards each day, between the hours of 6pm and 8pm for one hour.
If you are visiting on compassionate grounds, there is no time limit in place, you can visit outside the specified hours, and up to four visitors can attend. This can be discussed with the Ward Manager or Nurse in Charge. Exceptional circumstances for compassionate visiting include:
End of life care
Emotional and/or physical support
Recognised carers
Supporting patients with dementia, learning disability or autism
Specific supported communication needs
Survival uncertain
Maternity
One birth partner can attend all antenatal appointments at both hospitals.
Two birth partners can be present during labour, one during triage and the second once labour has been confirmed. Birth partners should be from the same household and the same person throughout the pregnancy, labour and postnatal period.
  
Two visitors are able to visit on Ward 24 (antenatal) and Ward 25 (postnatal) at University Hospital, Coventry. One visitor can stay for as long as their partner wishes, and can book in using the online booking system. 
A second visitor may attend for one hour between 11am and 8pm and does not need to book ahead of their visit.
Paediatrics
One parent/designated carer/guardian can remain with a child during their hospital stay and overnight. A designated second parent/designated carer/guardian can also visit between the hours of 3pm and 7pm.
Emergency Department
One visitor or relative can accompany a patient to the Emergency Department and assessment areas. However during times of increased pressures visiting may be paused and visitors will be made aware of this by staff on their arrival. This is to help control the number of people in clinical areas and to prevent overcrowding.
COVID-19 measures
Please do not attend our sites if you or a member of your household feels unwell, have Covid-19 symptoms or a Covid-19 positive test result.
When visiting you must wear a fluid resistant surgical mask at all times (available at site entrances). Please ensure this covers both your nose and mouth at all times.
Please use the alcohol gel facilities available
If you receive a positive Covid-19 test result within 48 hours of visiting one of our sites, please contact the Ward Manager.
What if you are unable to visit?
If a family member, carer or friend is unable to visit, please speak to the ward staff who can arrange to pass on a message. You can also take advantage of the Thinking of You service to keep in touch.