Temporary changes to when to have a PCR test
From 11 January in England, people who receive a positive lateral flow test (LFT) results for coronavirus won't be required to take a confirmatory PCR test but are required to self-isolate immediately.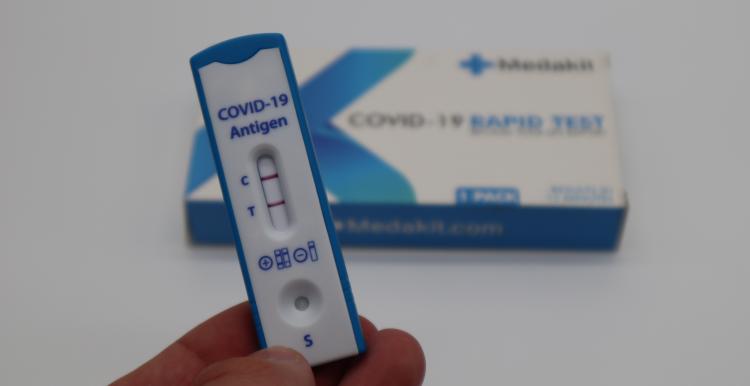 Whilst levels of COVID-19 are high, the vast majority of people with positive LFT results can be confident that they have COVID-19.
Under this new approach, anyone who receives a positive LFT test result should report their result on GOV.UK and must self-isolate immediately but will not need to take a follow-up PCR test.
After reporting a positive LFD test result, they will be contacted by NHS Test and Trace so that their contacts can be traced and must continue to self-isolate.
There are a few exceptions to this revised approach.
People who are eligible for the £500 Test and Trace Support Payment (TTSP) will still be asked to take a confirmatory PCR if they receive a positive LFD result, to enable them to access financial support.
People participating in research or surveillance programmes may still be asked to take a follow-up PCR test, according to the research or surveillance protocol
This is a temporary measure while COVID-19 rates remain high across the UK.