State of Care report published
The Care Quality Commission's annual review of NHS and social care support highlights issues with access to services, staffing and COVID-19 legacy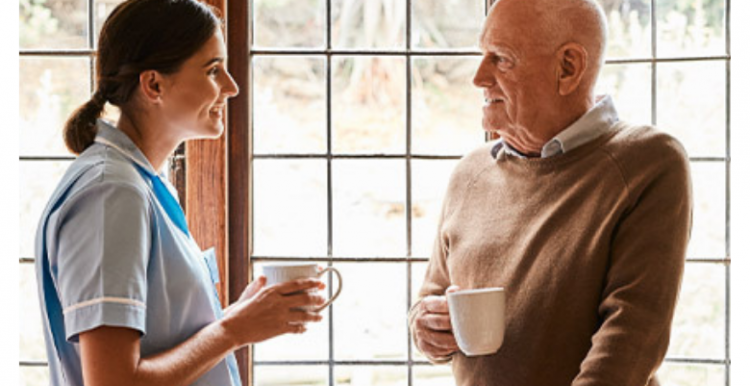 The Care Quality Commission (CQC) has published State of Care. The report draws on the experiences of care people have shared with Healthwatch.
The report highlights the damaging impact of the pandemic on many who use health and social care services has been intensely damaging.
Many people have struggled to get the care they need, and there is also evidence that some people have not sought care and treatment as a result of COVID-19.
People with a learning disability have faced increased challenges as a result of the pandemic.
The need for mental health care has increased, with children and young people particularly badly affected.
The strain on carers has intensified. Carers UK estimated in June 2020 that an additional 4.5 million people had become unpaid carers since the pandemic began.
Health and social care staff are exhausted and the workforce is depleted.
Key points from the report:
The NHS was able to expand its critical care capacity to respond to the needs of the patient population at a time of crisis, although it put extra pressure on staff and other types of care and treatment.
We have serious concerns about ambulance handover delays at hospitals, which puts the safety of patients at risk.
The 'discharge to assess' model for managing transfers of care has helped to support services in both health and social care. It has been a good step towards helping people after they leave hospital, although there needs to be greater consistency in how it is implemented.
The vital role of adult social care was made clear during the pandemic, but urgent action is needed to tackle staffing issues and the increased pressures and stresses caused by staff shortages.
In adult social care, the situation is serious and deteriorating. There must be a sharp focus on developing a clearly defined career pathway and training, supported by consistent investment that will enable employers to attract and retain the right people.
GP practices had to rapidly move to a more remote model of care in the pandemic – this was welcomed by many people needing GP care, but it did not benefit everyone and some struggled to get the appointments they wanted.
Access to NHS dental care was an issue since before COVID-19, and there are clear signs that this has been compounded by the pandemic.
Healthwatch England's response
Responding, Sir Robert Francis QC, Chair of Healthwatch England said:
"During the pandemic, people have told us about the challenges they have faced. Whether this not being able to access dental care, problems using online GP services or being discharged from the hospital without the proper support. It's great to see this report drawing so much on the experiences people have shared with us.

"We urge Government to act on this report. The health and care system upon which we all depend is facing a hard winter, but, as this report makes clear, the longer-term picture is also challenging.

"The steps the CQC are recommending, like extending the extra funding to help people leave hospital safely and ensuring there is enough dental capacity, will help give services the breathing space they need to get through this winter.

"However, come spring we need to grasp the opportunity to build a better NHS and social care system. A system that tackles heath inequalities head-on, ensuring that no matter who you are or where you live, you can access high-quality care that meets your needs. A system that is sustainable, is designed round the needs of people and breaks perennial cycle of winter crises."