COVID-19 vaccine experiences and attitudes
Thousands of people shared their experience of the COVID-19 vaccine. This has allowed Healthwatch to identify common themes and helped to make sure that your opinions were heard.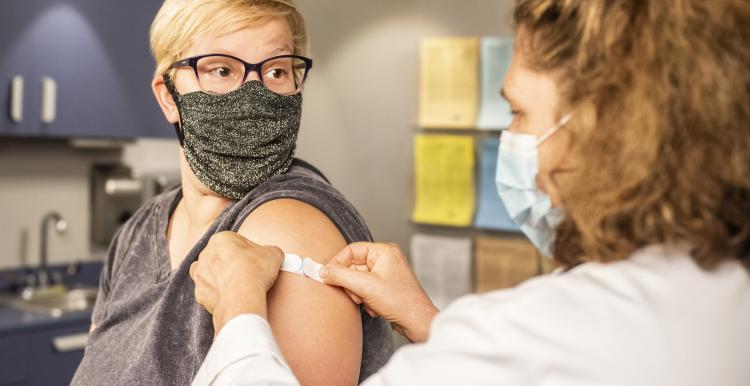 The COVID-19 vaccine rollout has been a very big undertaking for the NHS and has been an incredible achievement.
However, Healthwatch wanted to know if everyone had equal access to the vaccine, and if their experiences of receiving it were the same.
Between March and May two surveys gathered the thoughts and experiences of 4099 people.
Attitudes to the COVID-19 vaccine
83% had already received their vaccine with another 6% saying they would 'definitely' or 'probably' get it. The main reasoning behind this was wanting to protect themselves and their friends and family from COVID-19.
10% of people said they would 'definitely' or 'probably' not receive the vaccine. Reasons for this included:
Thinking the vaccine is unsafe
Not trusting the intention behind the vaccine rollout
Thinking that COVID-19 does not pose enough of a threat to them
Attitudes to the COVID-19 vaccine in people from African, Bangladeshi, Caribbean and Pakistani backgrounds
Lower vaccine confidence can be identified in people among particular ethnic communities. If you would like to find out more about this, Healthwatch England has published a report on this topic.
Experiences of the COVID-19 vaccine
The majority of people reported a positive experience of their vaccine appointment.
5% of people experienced difficulties booking or attending their appointment. The most common difficulties were:
Using the online or telephone booking systems
Booking at a vaccination site close to their home
Traveling to the vaccination site they had booked at