Twice weekly rapid testing to be available to everyone in England
How to access free, regular, rapid coronavirus (COVID-19) testing for regular checks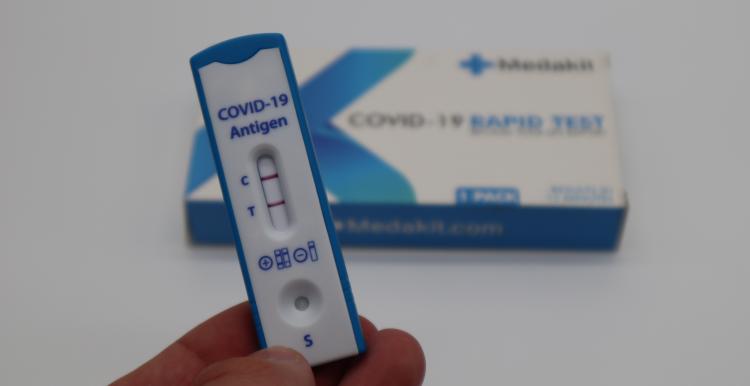 Rapid testing is being  offered to everyone, with people encouraged to take regular tests to help prevent outbreaks and reclaim a more normal way of life.
The expanded regular testing offer for people without symptoms is bewing delivered through:
a home ordering service, which allows people to order lateral flow tests online to be delivered to their home
workplace testing programmes, on-site or at home
community testing, offered by all local authorities
collection at a local PCR test site during specific test collection time windows
testing on-site at schools and colleges
Where you can collect rapid COVID-19 tests in Coventry
Everyone can now go along to one of the city's seven Community Testing Centres and pick up their own box of Lateral Flow Tests to enable them to test at home. Each household can collect two boxes (14 tests) at any one time.
You can pick up lateral flow tests at one of the city's seven community testing centres which are at:
the Transport Museum in the city centre;
the Indian Community Centre in Foleshill;
the Moat House Leisure and Neighbourhood Centre in Wood End;
the Alan Higgs Centre off Allard Way;
the AT7 Centre off the A444;
the Xcel Centre in Westwood;
the Hagard Community Centre in Willenhall. 
You can also go to some of the local pharmacies within the city.  For a full list of places where you can collect rapid lateral flow tests for home use, go to online map
Testing is vital in helping to prevent the spread of coronavirus and whether you're providing an essential service, or just want peace of mind, I would urge anyone to make sure they pick up some testing kits and test themselves regularly. You should still test regularly even if you have been vaccinated.