New mental health support service for under 25s' available in Coventry and Warwickshire
A new anonymous digital counselling and support service for children and young people under 25, called Kooth, is live in Coventry and Warwickshire.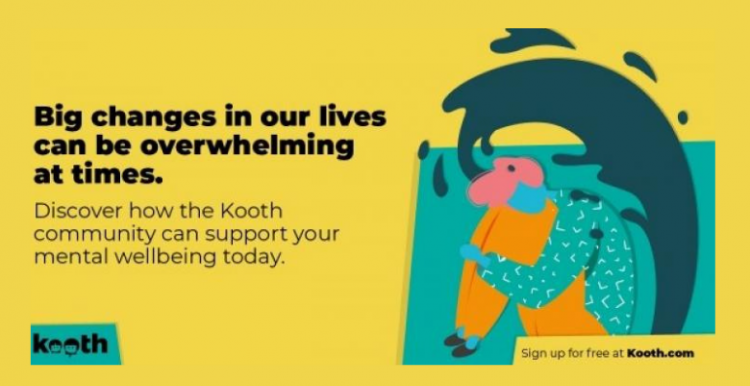 What is Kooth?
Kooth is a safe, free and confidential way for young people to access emotional wellbeing and early intervention mental health support.  The service will be available to all young people across Coventry aged 11-25 years in April and will be jointly funded by the City Council and Coventry and Warwickshire Clinical Commissioning Group (CCG).
What services does Kooth offer?
Digital self-help resources such as 24/7 access to magazines with well-being articles, personal experiences and tips from other young people and the Kooth team
Peer to peer support via moderated discussion forums
Members can submit content for the platform  
Members will have the opportunity to write in a daily journal to track feelings or emotions and promote positive mental health and wellbeing.
In addition fully trained and qualified counsellors and emotional wellbeing practitioners will be available from midday to 10pm, and from 6pm to 10pm at weekends, 365 days a year to provide a much needed out-of-hours service for emotional support in an accessible way. Sessions can be booked in advance or they can drop in for one-to-one instant text-based chats.
I am so pleased that the city council is working with Kooth, which will provide extra support to children and young people to help them look after their mental health and wellbeing. Ensuring the safety and wellbeing of children and young people is always our priority, but with the effects of the pandemic, with school closures, disruption to education and missing friends, this is even more important.