Healthwatch England report highlights issues with access to GP services
Healthwatch England report on GP access during COVID-19 draws on 200,000 peoples experiences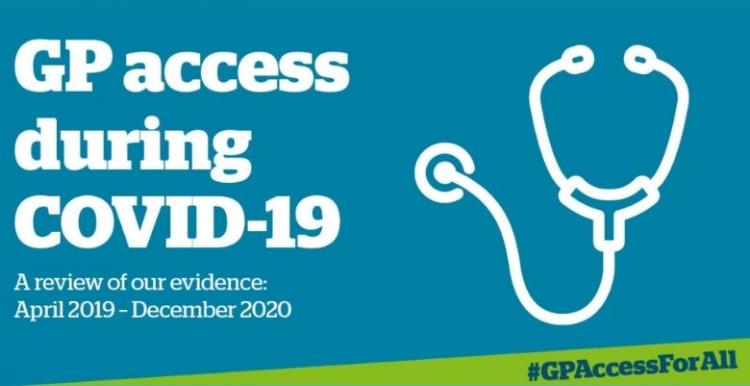 National review of access to GPs must be part of NHS COVID-19 recovery
Healthwatch England is calling for a national review of GP access after doing a review of almost 200,000 people's experiences of GP access shared with the Healthwatch network between April 2019 and December 2020.
The report found that whilst for some people their experiences of accessing care from their GP surgery have continued to be positive, many others have faced health inequalities and struggled to access care and treatment. 
Among those affected were often the most vulnerable in our society, such as older people, disabled people, people affected by homelessness and on low incomes, and those whose first language isn't English.  
The report sets out a number of recommendations for GP practices, and calls for a formal review of the ways people access GPs by NHS England to make sure it is working for everyone.
People highlighted:
Lack of consistent and accurate information on GP websites about changes to service 
An increase in people having difficulties in booking GP appointments, including regular health check-ups and treatments
A lack of choice over types of appointments, especially for those who felt they needed face-to-face appointments, left some people worried their health issues were not accurately diagnosed.
Consistent reports of homeless people being inappropriately asked for identification and proof of address when trying to register with their GP practice, leading to health issues remaining undiagnosed. 
Some elderly patients were advised to go online to book their flu vaccinations or order prescriptions without checking first whether it's a realistic option for them.  
"GPs are a vital first port of call for people who need care; they are the main 'gatekeeper' to other services. If people cannot get through to a GP, not only can their health and wellbeing be put at risk, but demand on already overstretched hospitals gets worse. "