Latest information on care home visits
Care home residents will soon be allowed one visitor. The government has announced that care home residents will be allowed one regular indoor visitor from 8th of March.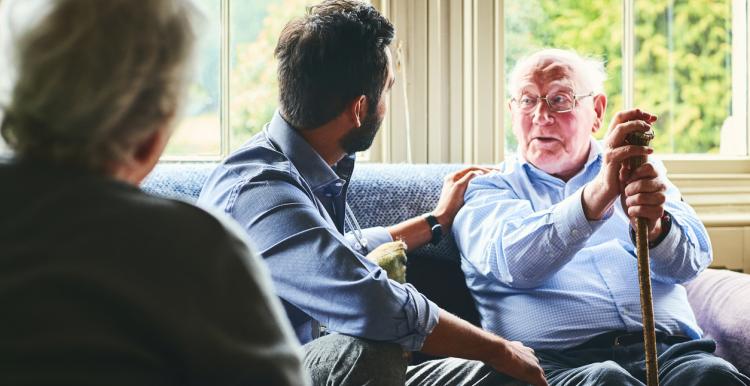 Visitors will be allowed to hold hands with their loved one, but tests are required before  visitors can go into the home and PPE (personal protective equipment) must be worn on site.
Every resident will be able to name one individual, who can then make repeat indoor visits. Outdoor, pod and screen visits can continue in line with the published guidance, meaning that residents will be able to see more than just the one person they nominate.
The government will continue to provide free COVID tests and PPE to support the scheme.
Background information:
The nominated person cannot be changed while this step is in place.
Care homes have the discretion to allow more than one named visitor in exceptional circumstances.
Home testing of single, named visitors will not be allowed at the beginning of the scheme but this will be reviewed.
Hand-holding is allowed but visitors will be asked to avoid any closer contact.
You do not have to be vaccinated in order to be a visitor.
The rules and guidance on visiting out side of a care home will remain unchanged for now.
Visiting will be suspended during local COVID-19 outbreaks in individual homes.
Further guidance will be published before this scheme launches on the 8th of March
One of the hardest things during this pandemic has been seeing families desperate to be reunited with their loved ones kept apart and I absolutely want to bring them back together...These measures, based on the science, represent a balance between the risk of infections and the importance of visiting for the physical and mental wellbeing of residents and their families.