1.7 Million people added to COVID-19 shielding in England
Previously people received a letter advising them to shield that only took into account certain health conditions. As more becomes known about COVID-19 the experts have developed a calculation that takes into account additional risk factors.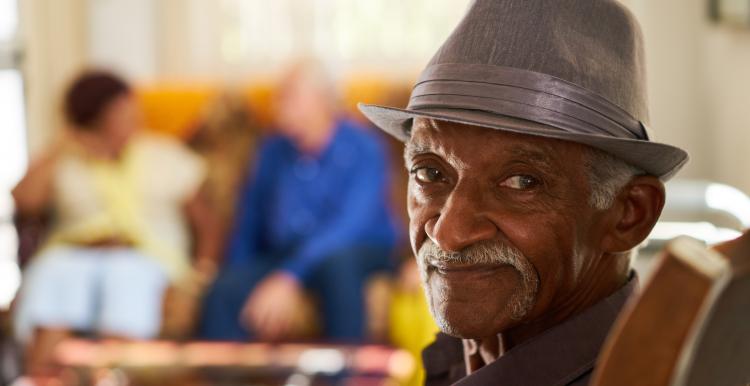 Why have more people been added to the list now?
This new list has added people due to a range of risk factors such as combinations of health conditions, medication, weight, ethnicity and where they live - using their postcode to identify areas of deprivation. 
Researchers used data collected from the start of the pandemic to assess whether somebody may be more vulnerable to serious illness from COVID-19 than was previously understood.
This will help vaccination to be provided more quickly to them and ensure individuals can benefit from additional advice and support.
Those within this group who are over 70 will have already been invited for vaccination and 820,000 adults between 19 and 69 years will now be prioritised for a vaccination.
What does this mean for me?
If you are being added to the shielding list you will receive a letter and you will be advised:
That the current period of shielding will last until 31 March 2021
That you have been prioritised for the COVID-19 vaccination and that you will be contacted soon to make an appointment, if you haven't already had it
It will also inform you that you may be entitled to statutory sick pay, prioritisation for online shopping slots and help collecting medicines.
If you are shielding you should:
Stay at home at all times, apart from going out for exercise or for medical appointments
You should work from home and if this is not possible then you should not attend work for the time being.
You should also try and stay 2m away from the other people within your household, especially if they display symptoms of the virus
You are still advised to shield after you have had the vaccination
Read more the updated shielding guidance from Gov.uk
Support for those who are shielding
You may be able to claim some benefits during shielding these include Statutory Sick Pay and Employment Support Allowance.
Coventry City Council has some support services and information, Find out about support available from Coventry City Council
NHS Volunteer Responders provide help with shopping and medicines delivery, NHS and can help with a regular, friendly phone call, and transport to and from health appointments. Call 0808 196 3646 between 8am and 8pm to arrange support or visit NHS Volunteer Responders website.