Update on Coventry and Warwickshire's vaccination programme
Local leaders confirm high level of vaccination so far and set out what will happen next for vaccination of Coventry people.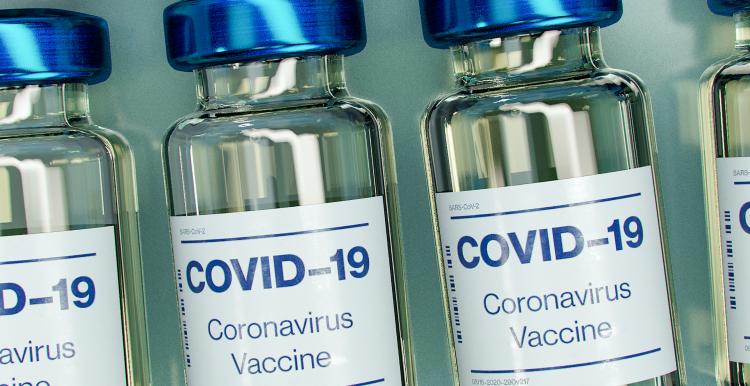 Level of vaccination in Coventry and Warwickshire
Statistics from NHS England for Coventry and Warwickshire show:
•    183,328 doses of COVID-19 vaccination have been given.
•    92.55% of those aged over 80 have been vaccinated.
•    98.63% of those aged 75-79 vaccinated.
•    81.58% of 70-74 year olds vaccinated.
This is above the national average for all groups listed.
Future Vaccinations
People aged 70 or over who have not yet been vaccinated are now encouraged to contact the NHS to arrange a vaccine dose.
Starting this week, people who are aged 65 or older will begin to receive letters inviting them to be vaccinated a large vaccination centre. Millennium Point and Stoneleigh Park are the two most local to Coventry and Warwickshire.
Those who are unable to travel to these centres can wait to be invited for a vaccine at their GP's office.
The programme is on track to have offered the vaccine to all housebound patients by 15/02/2021.
Vaccination FAQ's:
Q – Can I spread COVID-19 after having the vaccine?
A – The vaccine's effects on the spread of COVID-19 are not yet known. Therefore, it is important to continue to follow guidance re. the wearing of facemasks, washing hands regularly, and social distancing.
Q – Is the vaccine vegan? Is the vaccine halal and kosher?
A – Yes, there are no meat derivatives or porcine products in the Pfizer and AstraZeneca vaccines.
Q - Is there any assisstance I could access to help me travel to a vaccination centre?
A - Uber will cover up to £15 of passengers' trips by entering the correct promotion code for the mass-vaccination hub they are travelling to in the app ahead of booking their journey. The code for Stoneleigh Park Agricultural Centre is UBERUKMP.