Coronavirus vaccinations - beware of scams
People are reporting receiving fake invitations to attend vaccinations centres or clinics by text or email. The invitations look convincing but ask for information the NHS would not ask for.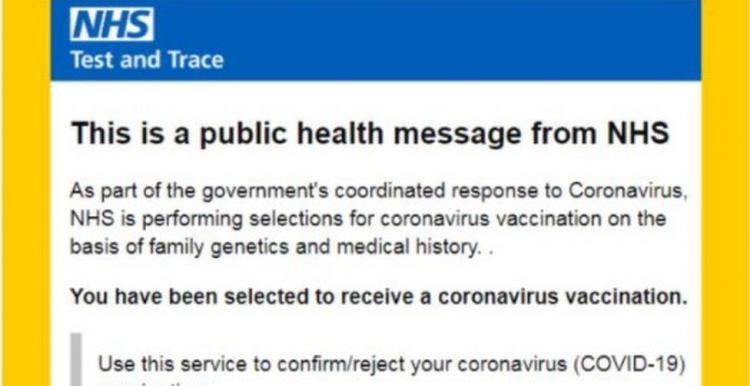 Examples of fake messages
Some fake messages will tell you that you have been identified as eligible to apply for a coronavirus vaccine. You will then be asked to click on various links to apply for the vaccine. In one version of the scam you are asked to provide your bank details as proof of your identity. 
Your GP or NHS England will never ask for your details in this way.  You will never be asked to pay for the vaccination: it is free.
Another version of the fraud asks you to press a number on your keypad or to send a text message to confirm your wish to receive the vaccine. If you do this, you will probably find a large charge on your phone bill.
Report these scams
If you receive one of these fake invitations, you should report it to the National Cyber Security Centre
Emails 
If you have received an email which you're not quite sure about, forward it to the Suspicious Email Reporting Service (SERS)
Text message
Suspicious text messages should be forwarded to 7726. This free-of-charge short code enables your provider to investigate the origin of the text and take action, if found to be malicious.