Why am I being asked to wait to have the flu vaccination?
The Department of Health and Social Care, Public Health England (PHE) and the NHS have published a leaflet for the public, which explains why some people eligible for flu vaccination are being asked to wait to get vaccinated.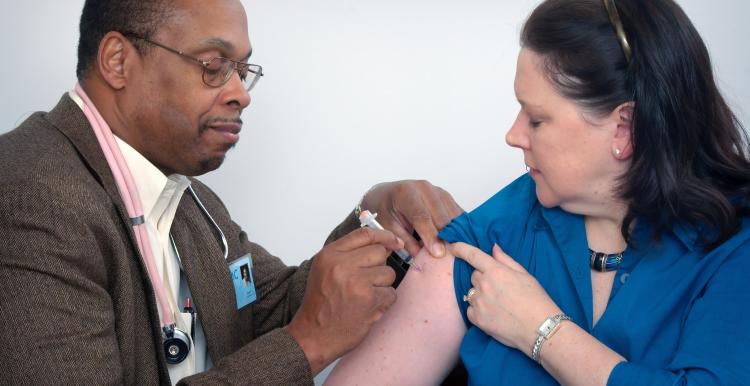 Overall there is enough flu vaccine for everyone who is eligible to get vaccinated before the flu season starts, which is usually in December.
This year, early demand for flu vaccine has been higher than usual. This has meant that while a lot of people have been able to get vaccinated, some people have not been able to get vaccinated straight away as some GP practices and pharmacies have used their early supplies of flu vaccine, due to the level of demand.
For 50 to 64 year olds, who do not have a health condition that puts them at risk from flu, you will be offered the vaccine later on and should wait to be invited for a vaccination.