Carers Week 2021: Hanna's Story
We've been listening to the experiences of family or unpaid carers living in Coventry. To mark Carers Week 2021 (7-13 June), we're highlighting some of the issues carers have faced during the Coronavirus pandemic.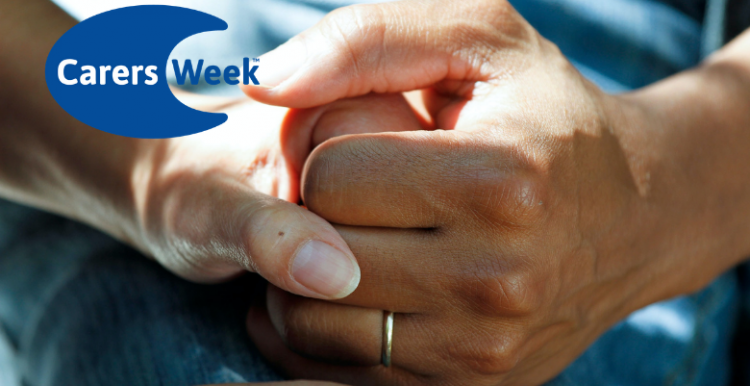 We wanted to know how the Coronavirus pandemic has affected local carers so we partnered with Carers Trust Heart of England to hear the stories of carers and their loved ones. 
This is Hanna's* experience of her father being discharged from hospital with a COVID-positive test result, which impacted on his carers. 
Hanna's* father, Tomasz*, has dementia. He normally lives with his wife, Jill*, and Hanna is one of his main carers. She doesn't live with them but she provides them with practical and emotional support.
Tomasz had a urinary tract infection (UTI). Over the course of two weeks, Tomasz was admitted to hospital three times but it was only on the third admission that he was kept in longer than one night and given treatment that cleared up the infection. When his treatment was complete, Tomasz was given a COVID test before being discharged home. The test was positive but Tomasz was sent home anyway. It was assumed that his wife and carers could manage him at home.
However, Hanna has health issues and was advised to shield to protect herself from COVID. She couldn't provide her father with care when he went home. Jill became exhausted as the sole carer for Tomasz and this nearly resulted in a carer breakdown. Tomasz's advanced dementia combined with his additional physical health issues made caring for him very difficult and exhausting. Tomasz's UTI increased his feelings of confusion and caused hallucinations.
A care package has now been arranged which helps take some of the pressure off Jill as the sole carer. The routine of the paid carers coming into the home has helped Tomasz feel more settled as well as reduce Jill's stress. Carers Trust have also helped them to do some contingency planning to help ease Jill's worry.
* Names have been changed
What were the issues for Hanna?
Her father was discharged home from hospital without enough planning ahead to understand what support he would have at home.  
Why was this an issue? 
As Tomasz tested positive for COVID-19 when he was discharged home, the normal care he has, where his wife and daughter share the responsibility of caring for him, wasn't possible. Hanna had to shield as her health conditions meant she was at a higher risk of complications if she caught COVID. 
The infection Tomasz had made his dementia symptoms worse, which meant he needed even more care than usual. 
What needs to happen?
Sending someone home from hospital needs to be well planned, especially if the person being discharged relies on other people to help them manage daily tasks. Involving the person's carers in the plan as soon as possible would allow for issues like the one Hanna experienced to be taken into account. 
Jill received some support from Carers Trust to help arrange for paid carers to come in each day, which has helped. They also helped Jill to plan for emergencies, so it would be clear what would happen to Tomasz if Jill wasn't able to keep caring for him. Planning ahead like this can be really useful and it also give carers peace of mind. 
Carers are essential to helping people manage at home so it's important that they are supported to stay well and to take a break if they need to. Hospital discharge teams are well placed to identify carers and offer them information about carers support services, like Carers Trust. Doing this early could help reduce the risk of carers feeling overwhelmed and unable to cope further down the line. 
Before sending someone with care needs home from hospital, it's important to consider:
If the carer has any support in place
If the caring situation has changed significantly since the person went into hospital 
If the carer has any worries about caring for their loved one at home 
Are you a carer looking for support?
We've compiled a list of local support services for Coventry carers.