How to access COVID-19 vaccination
Find out who can get the vaccine and how in Coventry. Healthwatch Coventry is your independent champion in health and social care services. On this page we put together useful information about how COVID-19 vaccination is working in Coventry.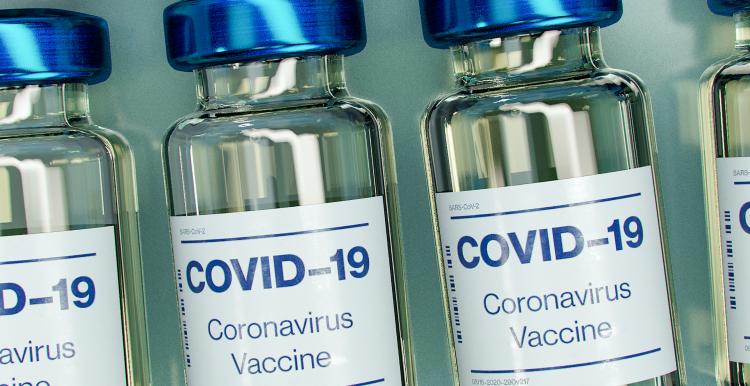 Who can be vaccinated?
Vaccines are available for:
17 year olds within 3 months of their 18th Birthday
People aged 18 and over
Those aged 16-17 years who work in health and social care or are in a clinically at-risk group
16 and 17 year olds - the roll out of this has just started with the first drop in locations approved. 
12 - 15 year olds - The UK government has decided to offer 12 - 15 year olds one dose of the Pfizer vaccine. It has been announced that invitations for the jab will start to be sent out from the start of the week beginning 20 September 2021. 
Booster vaccinations announced
The UK government have announced that booster vaccinations will start to be offered from the week beginning 20 September 2021.
The people currently eligible for a booster vaccine are:
Those living in residential care homes for older adults
All adults aged 50 years or over
Frontline health and social care workers
All those aged 16 to 49 years with underlying health conditions that put them at higher risk of severe COVID-19
Adult household contacts of immunosuppressed individuals
It is recommended that your booster dose is given at least 6 months after your second dose.
Drop in vaccination
New days, times and locations for drop in vaccination clinics come out regularly from the NHS.
If you go to a drop in clinic and already have a vaccination slot booked through the national booking system or your GP practice, please remember to cancel your booking. This will mean vaccine doses aren't wasted and your slot can be made available to someone else.
Drop-in COVID-19 vaccination clinic for those aged 16 - 39 
Available to anyone aged between 16 and 39 providing first and second doses of the Pfizer vaccine.
Coventry Community Resource Centre
A drop-in COVID-19 vaccination clinic is being held at Coventry Community Resource Centre, Red Lane, CV6 5EE
Open every day of September, 8am - 6:30pm
Acorn Pharmacy
A drop-in COVID-19 vaccination clinic is being held at Acorn Pharmacy, Unit 2 Remembrance Road, CV3 3DP
It will be open on:
Monday 27 September, 9am - 6:30pm
How much time should there be between your first and second dose of vaccine?
All age groups can have the second COVID-19 vaccination dose 8 weeks after the first dose.
This does not mean that if your second dose does not happen in this timeframe that it will not be effective. You can still have it.
If your second dose is booked for over 8 weeks after your first dose, you should be able to move this to 8 weeks if you have used the national COVID-19 vaccination booking system online or via phoning 119.
Please do not attend drop in vaccination clinics in the hope of getting your second dose more quickly than 8 weeks after your first dose. This will not happen.
Third dose COVID-19 vaccination for people who are severely immunosuppressed
The Joint Committee on Vaccination and Immunisation (JCVI) has advised that people aged 12 and over with severely weakened immune systems should have a third vaccine dose as part of their primary COVID-19 Vaccination schedule.
The NHS will contact people as soon as possible to discuss their needs and arrange an appointment for a third dose where appropaite.
For more information on third doses, visit the GOV.UK website.
---
Children at increased risk of serious COVID-19 disease to be offered Pfizer vaccine
The UK government's scientific advisors have recommended that medically vulnerable children be offered the Pfizer vaccine. This includes:
Children aged 12-15 with severe neurodisabilities, Down's Syndrome, immunosuppression and multiple or severe learning disabilities.
Children aged 12-17 who live with an immunosuppressed person.
Children aged 16-17 with underlying health conditions which put them at higher risk of serious COVID-19 should already have been offered the vaccine as part of previous guidance.
Currently, the Pfizer vaccine is the only vaccination that has been approved for children in the UK, for those aged 12 or older. The approval came after a trial involving 1000 young adults in the USA found that any side effects were generally short-lived and mild.
---
Need help getting to a vaccination appointment?
A service providing free transport from your home to a vaccination centre and back has been set up in Coventry. The service is available for anyone in the Coventry area to use. You can contact them on 07436 880395.
Having a problem getting your vaccination?
If you have been trying to book your vaccination and have not been successful, are having problems getting your second dose, or have another problem with getting vaccination let Healthwatch Coventry know. Our role is to speak up for patients and we can let the NHS know. We can also provide information to you.
---
Booked COVID-19 vaccination
National booking system
If you are over 18 years of age you can book a COVID-19 Vaccination by phoning 119 or through the national booking website .
Vaccination Centres local to Coventry include the vaccination centre at Stoneleigh Park and a vaccination Centre at University Hospital Coventry.
8 Coventry pharmacies can also be booked: including a  a City Centre pharmacy and pharmacies in Willenhall, Foleshill, Woodway Park, Allesley, and Hillfields.
The GP led vaccination centre at Coventry and  North Warwickshire cricket club in Binley, Coventry has also just been added to the national online and phone booking system.
A complete list of vaccination sites in Coventry can be found on the Coventry and Warwickshire Health and Care Partnership website
Concerned about the AstraZeneca vaccine or want to know more?
The independent group that oversees vaccination decided that the AstraZeneca vaccine should not be given to people aged 39 or younger. This has led to some people having concerns about the AstraZeneca vaccine. 
Public Health England have recently published a leaflet to help address any concerns you may have about having your second dose. 
Find out more about vaccination