How to access COVID-19 vaccination
Find out who can get the vaccine and how in Coventry. Healthwatch Coventry is your independent champion in health and social care services. On this page we put together useful information about how COVID-19 vaccination is working in Coventry.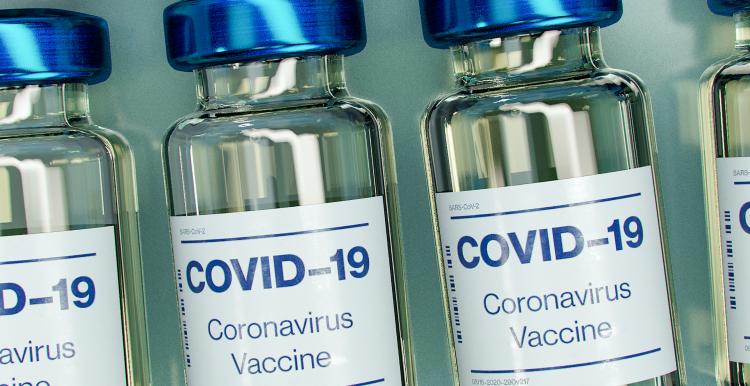 Over 18s invited for vaccination
Anyone aged 18 or older is now being invited for their COVID-19 vaccination. Text message invites are being sent out from the NHS. Please be aware that the national booing system will be very busy at the moment. You may need to keep trying. More slots are added every day.
Book via the national bookings website, or by calling 119 to arrange vaccination.
Drop-in 2nd dose vaccine clinic in Foleshill
If you received your first COVID vaccine dose at the Coventry Muslim Resource Centre on 10/11 April, or at the Foleshill Family Hub on 17/18 April, you can receive your second dose at the Foleshill Family Hub on the 19 June between 10am - 2pm without booking beforehand.
You can find the Foleshill Family Hub at 454 Foleshill Road, Coventry, CV6 5LB.
Drop-in 1st dose vaccine clinic in Hillfields
If you are aged 40 or over, or have underlying health conditions, and have not yet booked your first COVID vaccine dose, you can be vaccinated at this drop-in clinic on 19 and 20 June between 11am - 4pm.
The drop-in clinic is being held outside Watch, Village Square, Hillfields CV1 5LZ and will be administering the AstraZeneca vaccine.
Finding it hard to book your vaccination?
Each time there is an announcement that a new group of people can book using the national booking website and NHS 119 can become very busy and slots become booked up.
More appointments are added regularly at the vaccination centres in, or nearest to, Coventry. These include local pharmacies e.g. a Monarch pharmacy, a City Centre pharmacy and pharmacies in Willenhall and Woodway Park.
If you have been trying to book for a few days and have not been successful, let Healthwatch Coventry know . Our role is to speak up for patients and we can let the NHS know. We can also provide information to you.
Under 40's to receive alternative to AstraZeneca vaccine 
Adults under the age of 40, who are not in a clinical priority group at higher risk of severe COVID-19, will be offered an alternative to the AstraZeneca COVID vaccine. This has been decided by the Joint Committee on Vaccination and Immunisation  (JCVI) who advise the UK government.
There have been reports of people developing blood clots following their first dose of an AstraZeneca COVID vaccine which is why the JCVI have made new recommendations. It is important to note that these cases are extremely rare, and have not been associated with any of the other types of COVID vaccination.
Find out more on the Gov.UK website
---
Your second dose of vaccine
Where you will have this
You will need to have your second vaccine jab  from the same type of vaccination centre as your first. So if you had your first jab through a GP led centre your second will be there too. or if you book through the national booking system you will book your second dose when you book your first.
Oxford AstraZeneca vaccine second doses
Public health doctors say that people who have already had their first dose of the Oxford AstraZeneca vaccine should go ahead and have the second dose of this vaccine.
The  blood clots, which are being looked into, are very rare and the risk from COVID-19 is higher if you do not have your second dose.  
---
There are different routes to get a vaccine jab
1. Local vaccination service
This is a GP led vaccination service which is being organised by groups of local GP practices.
People being invited to GP vaccination are:
those aged over 18
those aged over 18 who are clinically extremely vulnerable (not including pregnant women)
those aged over 16 with an underlying health condition 
family/unpaid carers
People are contacted directly to be invited for vaccination. You must not try to go for a vaccination unless you have been invited.
2. Nationally co-ordinated vaccination 
National Vaccination Centres are set up by NHS England. These include big centres for example the one at Stoneleigh Park, and also local pharmacies.
These Centres can be booked by phoning 119 or through the national booking website if you are in an eligible group of people.
These national centres can now focus on those aged over 21 years of age.
Read more about the vaccination centre at Stoneleigh Park
3. The first drop-in sessions for first vaccination are being run in Coventry.
Eligible people can just go along. We will advertise these on this page.
Find out more about vaccination