How to access Covid-19 vaccination
Find out who can get the vaccine and how in Coventry. Healthwatch Coventry is your independent champion in health and social care services. On this page we put together useful information about how COVID-19 vaccination is working in Coventry.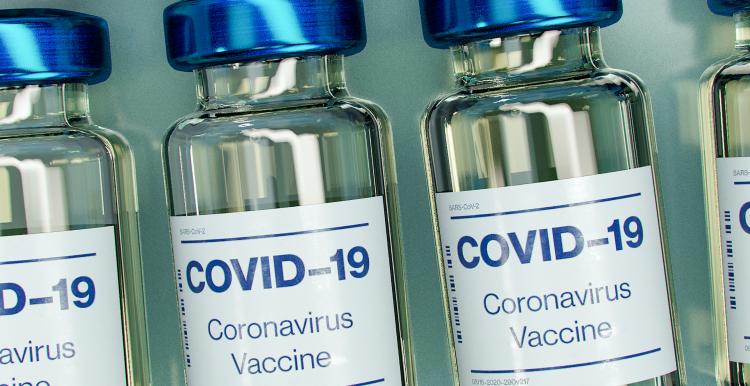 Over 40s book now
Anyone aged 40 and over, who hasn't done so already, should book their first vaccine dose as soon as possible. You can do this in one of two ways:
1. contact your GP practice to have this at a GP led vaccination Centre in Coventry, or
2. book via the national bookings website, or by calling 119 to arrange vaccination at a national vaccination centre.
Vaccination of family/unpaid carers
The vaccination programme in Coventry is now vaccinating other people who are family/unpaid carers and are not in receipt of carers benefits or known to Coventry City Council or their GP practice as a carer. 
If you have not been invited to book a vaccination you should contact your GP Practice. The National Booking System website and phone number has been paused for new unpaid carers bookings for the time being.
If you  have already been contacted to say you are eligible for vaccination and you have a first or second vaccination appointment booked through the national booking process these are still valid and will take place.
If you are not sure about your eligibility for vaccination as an unpaid/family carer please contact your GP Practice and they will advise you.
Those living with adults who have suppressed immune systems are to be vaccinated
The independent committee overseeing the priority order in which people are vaccinated has said that people who are over 16 and living with adults who have weakened immune systems should be vaccinated next. This includes living with someone with health issues such as  blood cancer, HIV, having chemotherapy,  or immunosuppressant treatments.  Find out more about who this relates to
Your GP practice will contact you  to arrange vaccination if you fall into this group of people.
---
Your second dose of vaccine
Where you will have this
You will need to have your second vaccine jab  from the same type of vaccination centre as your first. So if you had your first jab through a GP led centre your second will be there too.
Oxford AstraZeneca vaccine second doses
Public health doctors say that people who have already had their first dose of the Oxford AstraZeneca vaccine should go ahead and have the second dose of this vaccine.
The rare blood clots, which are being looked into, happened within a few weeks of a very small number of people having their first dose of this vaccine.
---
There are different routes to get a vaccine jab
1. Local vaccination service
This is a GP led vaccination service which is being organised by groups of local GP practices.
Priorities groups being invited to GP vaccination are:
those aged over 40
those aged over 18 who are clinically extremely vulnerable (not including pregnant women)
those aged over 16 with an underlying health condition 
family/unpaid carers
People are contacted directly to be invited for vaccination. You must not try to go for a vaccination unless you have been invited.
If you are unable to leave your home 'are housebound' you will be visited by in your own home to ensure that you get a vaccine. You or your carer will be contacted and the visit will be pre-arranged.
2. Nationally co-ordinated vaccination 
National Vaccination Centres are set up by NHS England. These include big centres for example the one at Stoneleigh Park, and also local pharmacies (more of these will be open for vaccination soon)
These Centres can be booked by phoning 119 or through the national booking website if you are in an eligible group of people.
These national centres can now focus on those aged over 40 years of age.
Read more about the vaccination centre at Stoneleigh Park
3. The first drop-in sessions for first vaccination are being run in Coventry.
Eligible people can just go along. We will advertise these on this page.
Find out more about vaccination