How to access Covid-19 vaccination
There are different routes to get a Coronavirus vaccine. Find out who can get a vaccine and how this is working for Coventry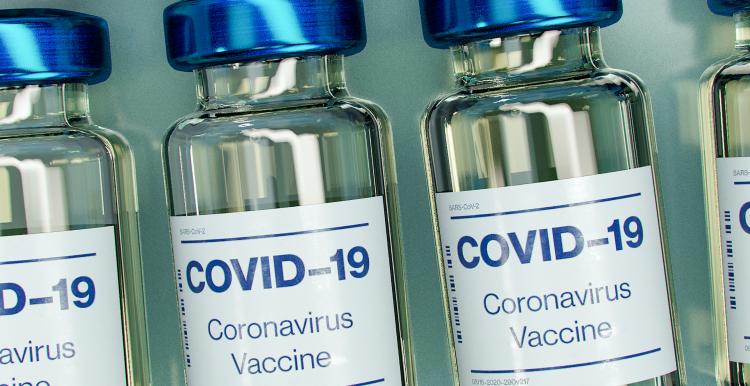 Who is being vaccinated and in what order 
Next phase of vaccination programme
Covid-19 vaccination has begun the next phase and GPs have been asked to offer jabs to clinically vulnerable patients (people with an underlying health condition such as diabetes or COPD read full list).
People who are aged 65 and over will now begin to receive the national booking letters inviting them for a vaccine at a large vaccination centre (the nearest for residents in Coventry and Warwickshire are Millennium Point in Birmingham and Stoneleigh Park near Kenilworth). It should be noted that travelling to a large vaccination centre is a choice and people will also be invited by their local vaccination centre. 
Vaccination is being offered in accordance with government guidelines:
Read more about the vacination priority order
Go to the Covid-19 leaflet for older adults   - this is available in different languages
Are you aged 70 and over and not yet had your Covid-19 vaccination?
Those aged over 70 and those who are extremely clinically vulnerable to Covid-19 who have not yet had a Covid-19 vaccination, and don't have this booked, should  now:
make contact with your GP practice to arrange a vaccination through a local GP vaccination service.
or use the national vaccination booking system to book to have your vaccination at a large vaccination centre such as the one at Stoneleigh by calling 119, or visiting the national booking webpage
Your options for where to get vaccinated
1. Local vaccination service
This is a GP led vaccination service which is being organised by groups of local GP practices.
Priorities groups being invited to GP vaccination are:
care home residents
over 80s
over 75s
those aged over 70, and those aged 18-69 who are clinically extremely vulnerable (not including pregnant women)
those with a serious health condition 
People are contacted directly to be invited for vaccination. You must not try to go for a vaccination unless you have been invited.
Vaccination operates 7 days a week 8 am – 8pm and is being delivered in different centres around Coventry, led by GPs.
If you are unable to leave your home 'are housebound' you will be visited by in your own home to ensure that you get a vaccine. You or your carer will be contacted and the visit will be pre-arranged.
2. Nationally co-ordinated vaccination 
National Vaccination Centres are set up by NHS England. These include big centres for example the one in Birmingham at Millennium Point and  smaller centres such some community pharmacies . A new Centre at Stoneleigh Park, in Warwickshire opened on 26 January 2021. People living in Coventry and Warwickshire can use this.
These Centres can be booked if you have received a national booking letter. You must only book if you have received this letter.
These national centres can now focus on those aged over 65, and those aged 18-69 who are clinically extremely vulnerable (not including pregnancy women)
You do not have to take up this offer as you will be contacted for local GP vaccination if you do not want to go to a vaccination centre. 
---
Other important information
You will need to have your second vaccine injection from the same type of vaccination centre as your first. So if you had your first jab through a GP led centre your second will be there too.